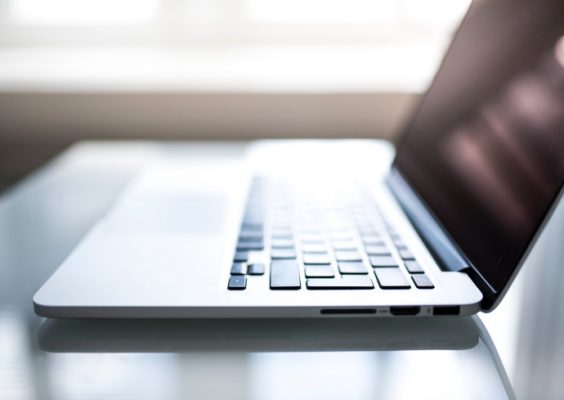 AT&T' Cuse Digital Experience expands technology education for Syracuse City School students
[ad_1]
Syracuse University, AT&T, Museum of Science and Technology (MOST), and Tech4Kidz have partnered this summer to create the Central New Area's first free digital literacy and education summer program. York, designed to address equality issues in tech education and to help digitally impacted local students. divide.
AT&T' Cuse digital experience is designed to encourage more underserved and diverse students to enter the field of technology, an industry that has long faced a pervasive diversity divide. The program provided more than 120 underrepresented students in the Syracuse City School District, grades four through eight, with the opportunity to learn critical digital literacy and readiness skills through hands-on experiences. unique technology-focused immersive experiences, while encouraging them to explore a STEM and technology educational and career path.
During the program, students learned a wide range of digital literacy skills, including cybersecurity, positive uses of social media, analysis of search engine results, basics of computer coding, typing skills keyboarding, artificial intelligence, 3D printing disciplines, digital animation, robotics, computer-aided design for civil engineering and public space projects, and skills in finding factual information online.
Students also learned how technology can be used for good and community development by creating solutions and discovering creative uses to address issues affecting young people in the region, such as digital citizenship, while learning about the dangers cyberbullying, cyberscams and hurtful digital footprint issues. children's reputation later in life.
"We are grateful to AT&T and our collaboration partners for allowing us to introduce digital citizenship to so many local students. During our time together, we were able to learn about security and how to protect our information. personal skills in the digital world," says Deborah Nosky, professor of practice in the School of Information Studies. "By expanding students' understanding and use of digital technologies, students were able to better understand how skills what we learned applied to careers they already knew and new ones they might want to explore."
"Technology is innovating and transforming our world, and it creates unlimited opportunities for those who know how to unleash its potential. That's why I'm so excited for the 120 students from the Syracuse City School District who participated in the first AT&T 'Cuse Digital Experience' summer program. They learned valuable skills that will surely be the foundation of their future success and the economic prosperity of our community," said Jennifer Tifft, Director of Strategic Initiatives for the City of Syracuse. "I am deeply grateful to AT&T, the Museum of Science and Technology, Tech4Kidz, and Syracuse University for providing such an impactful program for our children. Partnerships like this help create more inclusive educational and economic opportunities for families from all walks of life.
Digital knowledge has become the new literacy and is driving all new global technologies. With the growing demand for innovation, organizations in various sectors are struggling to fill qualified positions. It is predicted that there will be 3.5 million STEM and digital jobs in the United States by 2025, highlighting the importance of providing young people with the tools and skills to compete in this global economy. innovation.
The urgency of having more diverse tech-trained employees is heightened by the low percentage of diversity in the tech industry. This alarming shortage of diversity in the tech industry and growing STEM job market underscores the importance of providing programs like the AT&T' Cuse Digital Experience for young people of all backgrounds and economic circumstances.
"It was a pleasure to teach and learn from these energetic local students about technology and digital citizenship. Thanks to AT&T for making this possible," says Laurie Ferger, a teaching professor at the School of Information Studies.
The free program was made possible through the financial support and programming collaboration of AT&T as part of the $2 billion national commitment from 2021 to 2023 to help bridge the digital divide and the homework gap.
"It has been an honor to partner with MOST, Tech4Kidz, and Syracuse University to bring this innovative experience to these students, as it further solidifies our commitment to providing resources for digital literacy educational programming throughout and builds on our vigorous efforts to close the diversity gap in the tech industry," says Kevin Hanna, director of external affairs, AT&T. "I am so impressed with these remarkable students and proud of their determination throughout the been working hard to learn essential digital literacy skills, they all have a bright future ahead of them."
[ad_2]
Source link