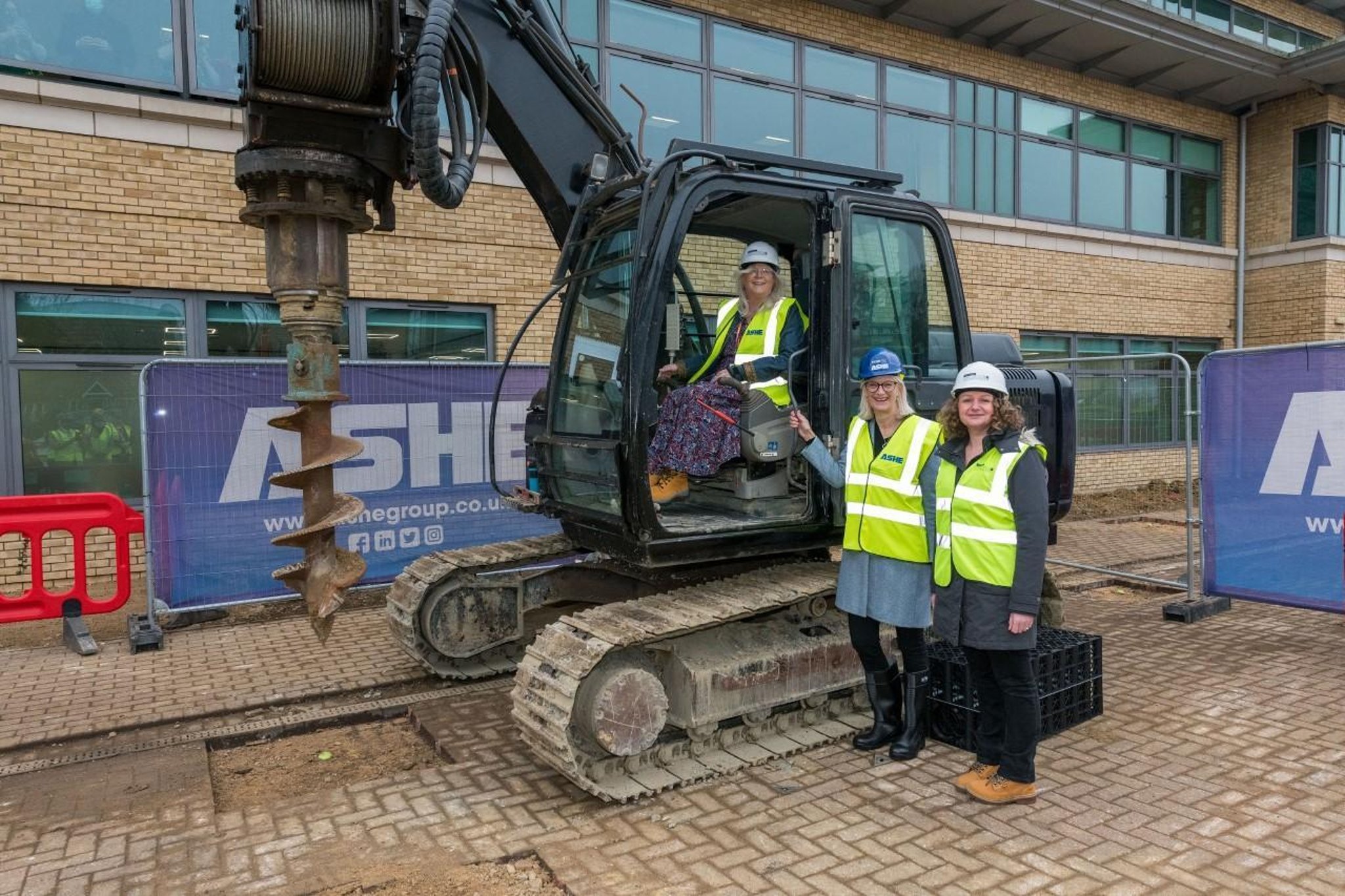 Ceremony to mark the construction of a new technology education center in the city of Milton Keynes
[ad_1]
Work has begun on the new South Central Institute of Technology (SCIoT) – heralding a new chapter for the future of education in Milton Keynes.
The groundbreaking event brought together staff and students, as well as the Mayor of Milton Keynes, Mo Khan and representatives from the Department of Education (DfE) and global accountancy firm KPMG, one of SCIoT's main partners.
Guests were able to view the ground floor part of the new premises at Bletchley, which is already in use in an existing building.
Pictured left, seated, are MK College Group Chief Executive Dr Julie Mills, DfE's Sharon Coe and former SCIoT Project Manager Jess Annison
Dr Julie Mills, Chief Executive of the Milton Keynes College Group, of which SCIoT is a part, said: "It is a wonderful day, not only for us at the College and for all our local, national and international partners, but for the future of education. in Milton Keynes.
"SCIoT will provide the kind of training and education that our region desperately needs as part of the battle to close the skills gap in technology disciplines. It's a day to think about how many people will come through these doors. to become brilliant careers, maybe some of them will even become household names in the tech world.
The building, at the junction of Sherwood Drive and Selwyn Grove, near the entrance to Bletchley Station, will provide exceptional learning environments for people from all walks of life.
SCIoT is committed to the principle that staff and student recruits will reflect the broader city society in terms of numbers of women, people with disabilities or neurodiversity, and people from ethnic minorities.
Over 500 learners have already started classes at SCIoT and over 1,000 per year are expected to enroll once the building is complete.
[ad_2]
Source link