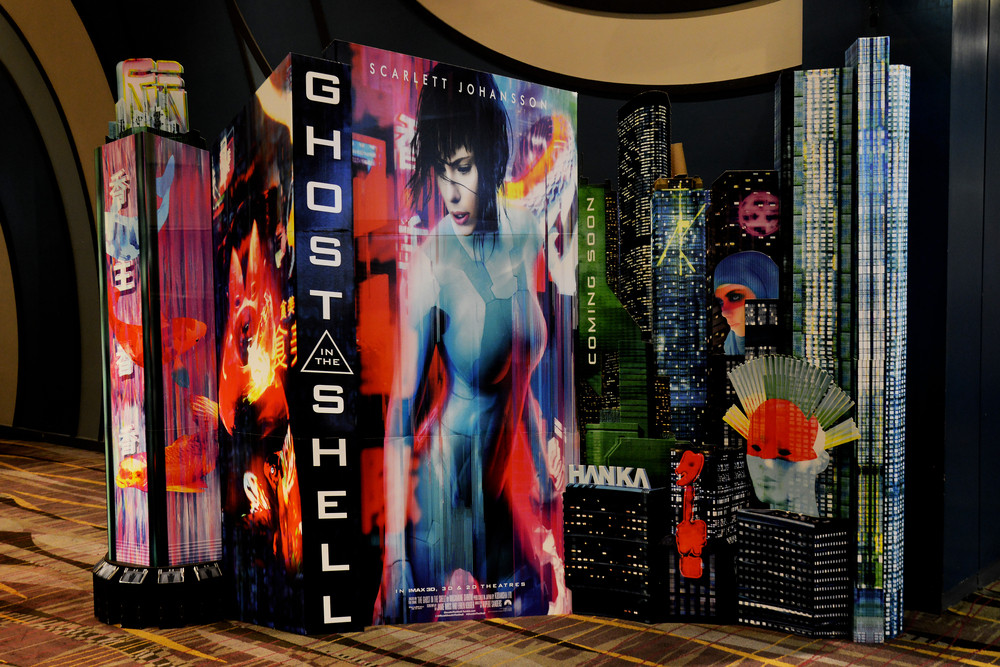 Manga 'Ghost in the Shell', Noh fused with VR technology – art & culture
Noh, one of the traditional performing arts of Japan with a history of around 700 years, widened its boundaries by making the world of "Ghost in the Shell", a science fiction manga masterpiece, on stage with the help of advanced virtual reality and visual technology.
Ahead of the public performance in Tokyo at the end of August, director Shutaro Oku, who directed the play, said, "I want to portray the essence of human beings and virtual reality through the collaboration of the monumental Japanese manga, Performing Arts. traditional and advanced technology. "
VR Noh, with Kanze School's Noh actor Takanobu Sakaguchi, among others, had been scheduled for overseas shows prior to the performance in Japan, but the coronavirus pandemic forced performances to be canceled at abroad.
The work of manga artist Shiro Masamune and its anime adaptation, depicting the battle of a cyborg policewoman and her partner against terrorism and cybercrime in a cyber society of the future, have enthusiastic fans in Japan and the rest of the world. 'foreigner.
The work was also adapted into a Hollywood movie with actress Scarlett Johansson in the lead role.
The play was performed at the Setagaya Public Theater in the Japanese capital on August 22-23.
"We would like to maintain the Noh 'Ghost in the Shell' VR carefully, so that it can be performed across Japan and around the world once the coronavirus infections are gone," Oku said.
As for domestic performances, Oku plans to deliver the VR Noh to the Tokyo Metropolitan Theater in November, as well as to Fukuoka and Sapporo soon.
The sites for the representation of candidates abroad include Britain, France, Italy, Singapore, Taiwan, Thailand and the United States, he said.
Cutting-edge technology allows audiences to enjoy illusory effects in the play, with main character Motoko Kusanagi made invisible and then reappearing on stage sometimes without using VR headsets.
VR and visual technology were developed by Masahiko Inami, professor at the Research Center for Advanced Science and Technology at the University of Tokyo, and Kentaro Fukuchi, professor at the School of Interdisciplinary Mathematical Sciences at Meiji University.
Noh's dramas can be broadly divided into two types – Mugen Noh, depicting spiritual entities in dreams or other contexts, and Genzai Noh, depicting living humans as the main characters – and Kusanagi in cyberspace appeared on stage in largely in the style of Mugen Noh.
"I hope audiences see how Japanese tradition and cutting edge technology are fused together," Inami said during a preview Aug. 21 at the Tokyo Theater.
Noh and Kyogen, collectively known as Nogaku, were inscribed on the UNESCO list of Intangible Cultural Heritage of Humanity in 2008.
While traditional Japanese theater based on song and dance performed by masked actors had its heyday in the 14th and 15th centuries, its origin can be traced back to a performing art in the 8th century, according to the Japan Arts Council.