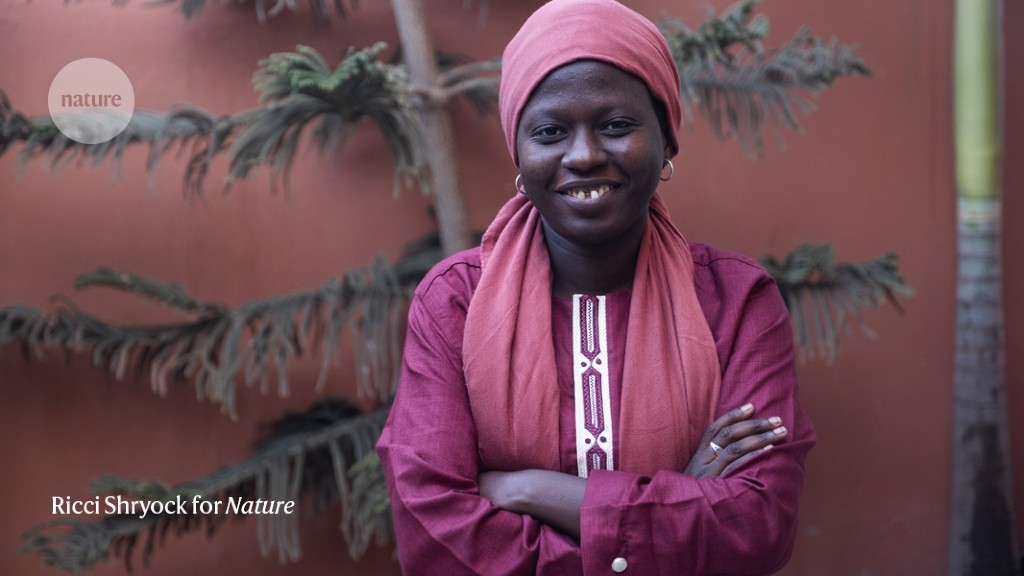 Rooting African science and technology education in cultures and languages
[ad_1]
I did my PhD at Oregon State University in Corvallis on the genetics of seed dormancy and drought tolerance. When I finished in 2017, I was a bit hesitant to pursue a career in academia. It wouldn't be satisfying for me if it didn't have a direct impact on my community. I wasn't motivated to apply for many post-docs because I felt like it would be doing a 2.0 PhD – I didn't want to commit to another four years. But I knew that I would also struggle to build a career as a researcher from scratch if I returned to Senegal.
Seeing the action movie Black Panther sparked something in me. The vision it portrays – of how local language, culture and ancestral knowledge can be integrated into science – was something I had talked about at many conferences. About two months later, I woke up one day and bought a plane ticket home.
People think that development in Africa should be like that of the United States or France. But is everything okay in these places right now? We will always be behind if we aim for "the United States in 2022". Sustainable development must be rooted in culture, preserving local languages ​​and integrating ancestral practices that are good for the environment. It should look like you and where you want your country to go. You can do this by being authentic and you can do this by teaching science in the local language, such as Wolof, a language of Senegal, Gambia and Mauritania.
That's why I came back to develop SeeSD. Compared to getting a job in the United States, working in Senegal is neither predictable nor stable. It's really not easy – everyday life is a struggle.
But, I chose wrestling. I was pushing myself and my SeeSD colleagues too. We were young, we lacked experience, we made mistakes, but we learned by doing. I have grown so much since I came back. The lack of funding, human resources and training must be negotiated. We started something from nothing.
You also need to navigate the politics. Some people associate having ambitions with becoming a politician, and they may suspect you have a different motive. This can make local donors reluctant to support your organization.
But we clearly need to expand science, technology, engineering and math education. The ramifications of the COVID-19 pandemic show us the dangers of not steering students towards future-defining jobs in biotechnology and artificial intelligence. If we are not part of the global economy, leveraging knowledge to create technology, then we are doomed.
Gender bias is a problem for women all over the world, and here I also encounter bias against young people. I try to overcome these prejudices by speaking through my work. It's not my personality to promote myself on social media as an influencer or at international conferences.
Instead, I push my work forward. Sometimes people don't know who is behind the work. But ultimately, it's your accomplishments that validate you. If you prove you can do it, you show that you are a capable person. That's why I was asked to set up master's and bachelor's degree programs in molecular genetics and bioinformatics at the Virtual University. We are working on the development of the laboratory space both for teaching courses and for research. These programs are not yet established and everything must be started from scratch.
I don't have kids of my own because I'm so focused on my job. I am satisfied to be independent. I can have an idea, work on it, and see it come to life. I like this.
I work with a lot of women and as a supervisor I have to be flexible because they have so much to do with their families. There needs to be more companies founded by women to better accommodate women, because women give so much to companies.
The hardest part of being a female entrepreneur is that you will definitely have to work twice as hard as a male to be successful. People will tend to underestimate you. But at some point, you shouldn't apologize for your leadership. Just do the work. Show off your organizational skills.
In 2020, I led a project to manufacture face shields for healthcare workers across Senegal for protection against COVID-19. This required the coordination of several organizations. Some people doubted that as a young woman I could be a strong leader. At some point I had to reaffirm that I was in charge and we were moving on. Not everyone liked it, but who cares? Once you've reached your goal, you've proven yourself.
And you have to find something that you are truly passionate about – work that you find amazing. This will give you the motivation and energy you need to get ahead of older men.
The experience gained through your PhD can be applied to the African context: "we are in start-up countries". The skills I learned during my Masters and PhD—starting something from scratch, trying to get published, and gaining independence and critical thinking—those skills are very much needed here. They are extremely helpful in getting things done.
This interview has been edited for length and clarity.
[ad_2]
Source link