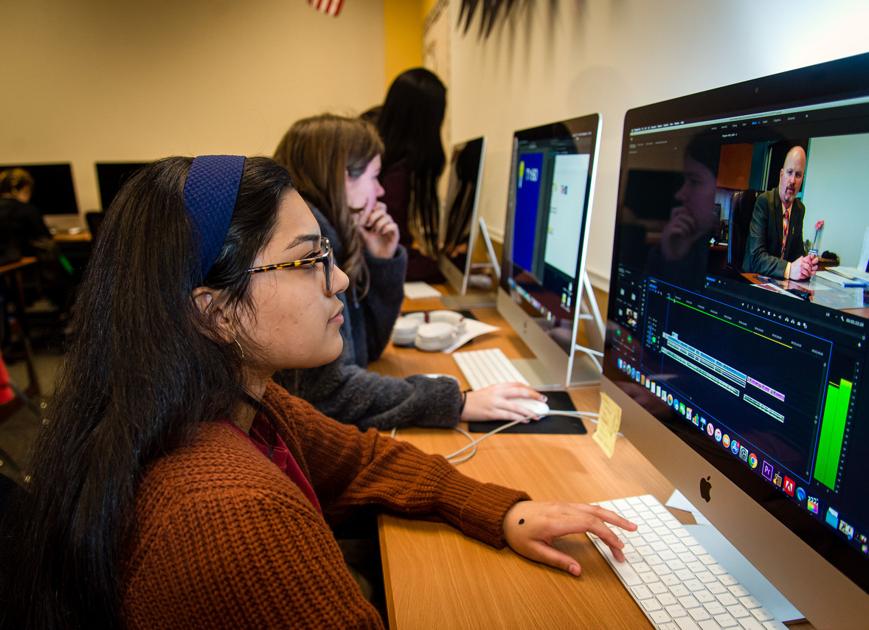 Spring Hill ISD to Add New Vocational and Technology Education Classes | Local News
With workforce needs and student outcomes in mind, Spring Hill High School is adding to its Career and Technology Education program for the 2020-21 school year.
The programs that will be added in high school are touchscreen data entry, electrical technology, and information technology / cybersecurity. Junior high school will get speech therapy, Superintendent Wayne Guidry said.
The programs and pathways developed for students are based on workforce data, he said. The school's goal is to find areas that need employees and to train students to fill those positions.
While the school board has wanted improvements in the CTE department for some time, Guidry said the current school year is considered a CTE transition year for the state. The Texas Education Agency will implement 16 pathways that a student can study next year.
Currently, the district has nine trails, three of which are new, he said. These pathways are accounting and financial services, culinary arts, carpentry, electricity, soldering, digital communications, healthcare diagnostics, cybersecurity and information technology.
"They will benefit, not only as a student, but also for our local economy," Guidry said. "They will be able to graduate and easily find a job. What we are trying to avoid is leading a child down a path where he has to go to Antarctica to find a job.
In addition to the new courses, Guidry said the district is looking for certifications students can earn before they graduate. The hope is that the certifications will help students find employment.
Guidry said the district also wants to help students discern what kind of careers they want to pursue sooner, so they can choose the best path and the best courses.
Eighth-graders spend a semester taking a career exploration course, he said. The class helps them make a four-year plan.
"We took our eighth graders through these career and tech courses so they could just get a visual," Guidry said. "They need to see it to make a connection with what they want to do."
The district is also looking for community and business partners so students can gain field experience and internships, he said. The district hopes the program will help special education students develop skills for the workforce.
"We have to put our students in a position where they are informed to be able to make good choices about what they are going to do for the rest of their lives," he said. "We're putting our kids in a more complex and difficult world than they've ever known before, and they just need to be ready for it."